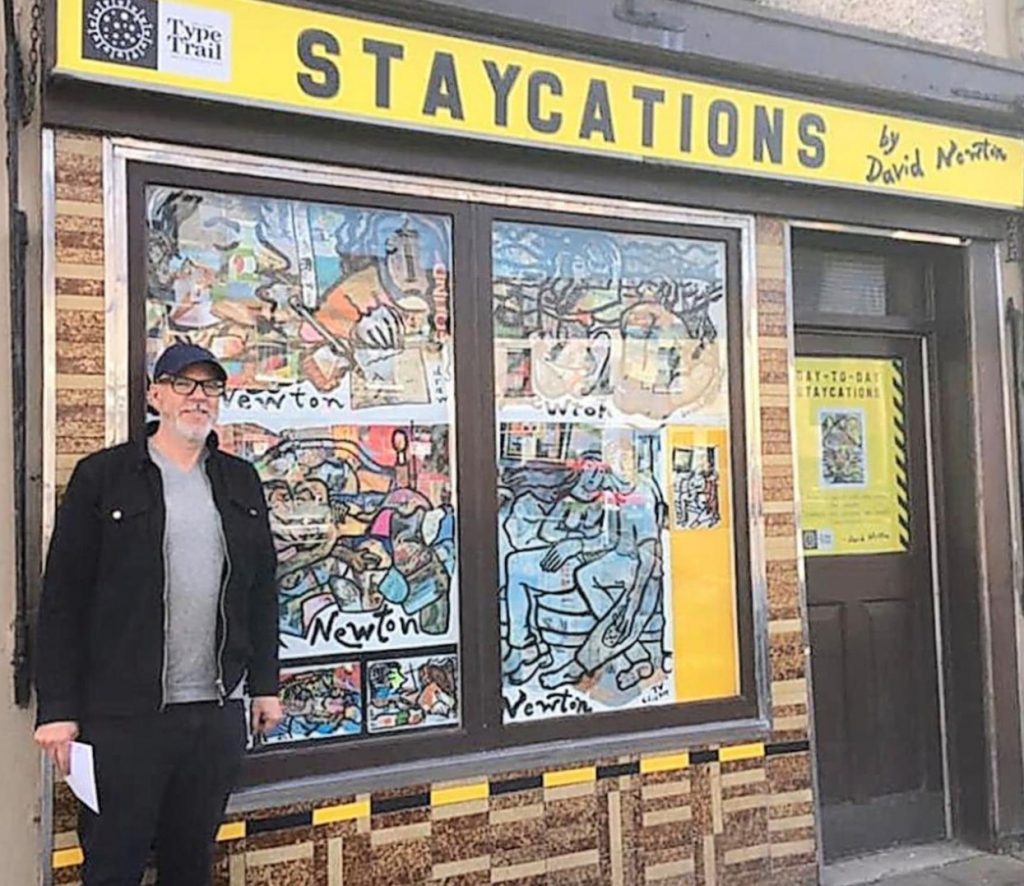 David Newton was born in Rhode Island in 1962 and graduated from the Rhode Island School of Design in 1984. He then moved to NYC where he held art exhibitions, taught art and edited books.
David and his family moved to Bellewstown, Co. Meath in 2002. David and his wife Linda have four children: Cormac, Ailish, Annie and Milo – and all are now studying in Irish universities.
In his art studio/workshop, he continues to create many artworks and objects originating in collage materials and often featuring everyday life themes.
I Depict People
I depict people.
I observe our shared human condition.
You often agree that my depictions are of you.
You might see what you yearn to do.
We enjoy our quiet ceremonies.
We might sit in front of the TV.
We could play a board game.
We will eat a sandwich.
Our busy lives are a long series of small moments.
We define ourselves by what we love and what we do.
I depict your special rituals.
You might notice me noticing you.
These things make up the bulk of our lives.
We fill up another day with these selections.
I like to watch and depict you.
Your everyday life is something special.
We sit under a shady tree.
We take a long bath.
We take a brisk walk along the farm-lanes.
We all yearn for what we yearn for.
David Newton, March 26, 2021 (for website launch day)